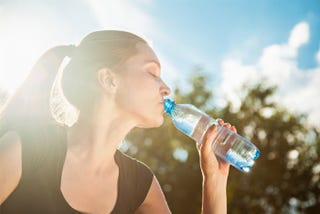 Replenishing the water content of your body is very important to ensure that your body functions in a proper manner. However, it is necessary to drink purified water to quench your thirst to keep you hydrated and avoid suffering from waterborne diseases. Untreated water contains a lot of impurities in the form of dirt, minerals, chemicals and germs that makes water unhealthy to drink. These contaminants pose a threat to your health, and can also cause serious illnesses.
However, many people don't have access to clean drinking water. For those living in areas where the availability of potable water sources is inadequate, the quality of life is impacted in significant ways. Even the municipal water treatment facilities are not adequate enough to make the drinking water potable. The only solution you have for safe drinking water is a water purifier.
There are various types of water purifiers available in market from simple water filter to advanced UV and RO water purifier. We compare the two popular water purifiers from renowned brands, KENT and Aquaguard, respectively.
Kent Supreme vs. Aquaguard Reviva
About the company
Kent RO Systems
Kent RO Systems Ltd is headquartered at Noida, Uttar Pradesh, dealing in healthcare products. KENT manufactures water purifiers based on Reverse osmosis (RO) technology. Over the years, KENT has branched out into manufacturing air purifiers, water softeners, vegetable and fruit purifiers, vacuum cleaners and other appliances. The company exports to SAARC countries, Middle East, Bangladesh, Nepal, and Kenya.
Eureka Forbes
Eureka Forbes Ltd is an Indian consumer goods company based in Mumbai, India. The product range includes water purification, vacuum cleaning, air purification and home security solutions. The company is located in more than 450 locations in India and across 35 countries in the world.
Product Specifications
Technology-
As a consumer, it is a difficult choice to select between the two as both have their distinct set of advantages. The Aquaguard Reviva has a 6-stage purification process; however, the Kent Supreme has a wall-mounting design, higher storage, no water wastage and higher number of features. Also, the certifications available for Kent Supreme are clear, something which can't be said about Aquaguard Reviva.
Whatever your choice is, inspect thoroughly, understand the product features in details, and also ensure the availability of the after-sales service before you decide on which one of the two you will buy.